Pähkla Crayfish and Fish Farm is located on the island of Saaremaa, just a few kilometers from Kuressaare in Saaremaa municipality, Pähkla village. Pähkla has already been famous since ancient times first of all for Pühatu or Põhjatu (meaning bottomless) spring, which produces clean and miraculously effective water and provides with its crystal clear and fresh spring water the pools of Pähkla fish farm.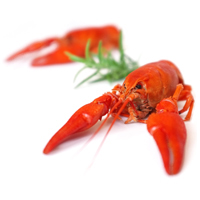 We grow domestic rainbow trout, carp and crayfish in the ponds of Pähkla fish farm. We provide different products from our fish - gutted, filleted, smoked, seasoned and packaged fish.
Our goal is to offer daily pleasure in the form of fresh fish to the people appreciating healthy food. We are eco-friendly and reliable fish farmers and wish that Estonian fresh fish would be available for everyone.
Enjoy fish!